Avoiding Bringing Home Computer Viruses from Your Travel Overseas
Previously, we shared on "Easy Ways to Use Your Laptop Batteries Longer", today our topic is "Avoiding Bringing Home Computer Viruses from Your Travel Overseas"
Globe trotters are advised to travel light; that is to bring only the essentials and leave heavy and/or pricey items at home. By following this advice, you won't be constantly panting while carrying your luggage and worrying as to having your valuables snatched or stolen that you don't make the most out of the travel. This, most of the time, means you have to leave your laptop– which is usually heavy and may costs some hard-earned bucks– at home. Because of this, travellers tend to run to internet cafes for some computer access, like checking their E-mail, search some places to be visited, transfer pictures from their cameras and other computer stuff they need to do at once.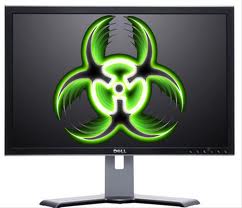 Though it is practical to just spend some time at internet cafes than tugging along your not-so-handy laptop while travelling, it is also quite unsafe. These cafes are primarily put up for profit, and most of the time, owners find it costly to have it maintained very well, so more often than not, computers in the internet cafes are very welcoming towards hosting a variety of threatening computer viruses.
The infected computers may not be much of harm when you are only to check your E-mail and stuff, but you should think twice about using your credit cards online or surfing through confidential sites. It is because there is a big probability that the viruses could be recording or hacking your passwords or other account information. These computers could be quite slow and tend to crash most of the time, so online search may require a considerable amount of patience, but still, you're good.
By the time you need to plug your camera or portable memory stick (or external hard drive) is when the threat would surface. The common computer viruses in these establishments are most likely to target and infect these gadgets as soon as you plug the devices to the virus ridden computers. Typically, the viruses may be harmless to your photos, but that is not the main problem. What should worry you is when you are then to plug in your camera or USB drive to your personal laptop or computer back at home. By the time these devices have been recognized by your laptop, the viruses will infect and ruin your computer instantly.
The Solutions
1) Of course, there are ways to avoid these problems, well, aside from actually abstaining from renting computers from internet cafes. If you are to free some memory in your camera by having the photos saved in another location, you can just ask the internet shop owner to transfer the photos from the memory card of your camera to a compact disk. After that, you may then format the memory card in your camera, thus deleting everything in the memory stick including the virus and making it safe to be used again.
2) You can also opt for a non-Microsoft operating system for your computer since most computer viruses are fond of computers running Microsoft operating systems. There are lots of available alternatives nowadays which are less at risk of being attacked by computer viruses. These operating systems may let you clean and delete infected files from your portable storage devices.
If you are nonetheless using a usual Windows PC or laptop, you could greatly benefit from installing a number of layers of reliable security. You should have a reasonably updated anti-virus program, so make sure that you have installed all the available updates.
Just running an anti-virus program may no longer be sufficient to ensure that your computer is protected. As the available anti-virus programs become more and more efficient in guarding computers, computer viruses are seemingly having their way to being a step ahead in terms of sophistication and shrewdness that one computer virus can actually disable your defenses or make it look like it is still running while you are very much exposed to infection.
Don't lose hope. There are some anti-virus programs that offer added layers of defense and can automatically obstruct unfamiliar programs from executing. These additional attributes are very effective in blocking the viruses that you may catch from using computers in internet cafes.
Prevention is always better than cure. So, just like how taking vitamins and observing proper hygiene while travelling would do well to your body, your computer can also get a lot from simple precautionary measures.
If you are unable to get rid of the virus in your laptop, you can consider us. Contact us for assistance.

Fatal error: Uncaught Exception: 12: REST API is deprecated for versions v2.1 and higher (12) thrown in /home2/laptopre/public_html/wp-content/plugins/seo-facebook-comments/facebook/base_facebook.php on line 1273